DR TUROWSKI Hair Restoration Clinic
Hair restoration specialists
DR TUROWSKI Hair Restoration Clinic is the most modern ARTAS robotic FUE hair transplant center in Poland and the most experienced in the world. Over the past several years, the clinic has become one of the top FUE ARTAS hair restoration centers in the world. We have always made it a priority to stay up to date with new hair transplant technology. 
Patients of the clinic are both men and women struggling with hair loss, after skin grafts, with burns and scars on the head and after chemotherapy. The FUE-ARTAS method is a minimally invasive, state-of-the-art robotic hair transplant technique in the world. The treatment does not leave any scars on the skin and is virtually painless.
What makes us unique?
World class authority in hair transplantation field – dr Gregory Turowski –and distinguished by knowledge and experienced medical staff
The first in the Midwest and only 5th in the world center adopted the ARTAS robotic hair transplantation procedure
The first clinic in Poland which have used ARTAS robot in hair transplantation
The number of hair transplants performed annually placed us among the best clinics using the ARTAS system in the world
International know-how, advanced technologies and best in class medical equipment
Specialized hair transplant clinics in Katowice, Warszawa, Chicago
A world-class authority
Gregory Turowski MD, Ph.D., FACS, Medical Director of New Horizons, is one of few double board-certified plastic surgeons specializing in minimally invasive FUE hair restoration. Dr. Turowski combines a European background with the knowledge and technical expertise he acquired through years of surgical training at the most prestigious American Ivy League institutions: Yale and Harvard. Dr. Turowski is board certified by the American Board of Plastic Surgery.
Dr. Turowski's team was the first in Poland and Central and Eastern Europe to do a hair transplant using the ARTAS robot.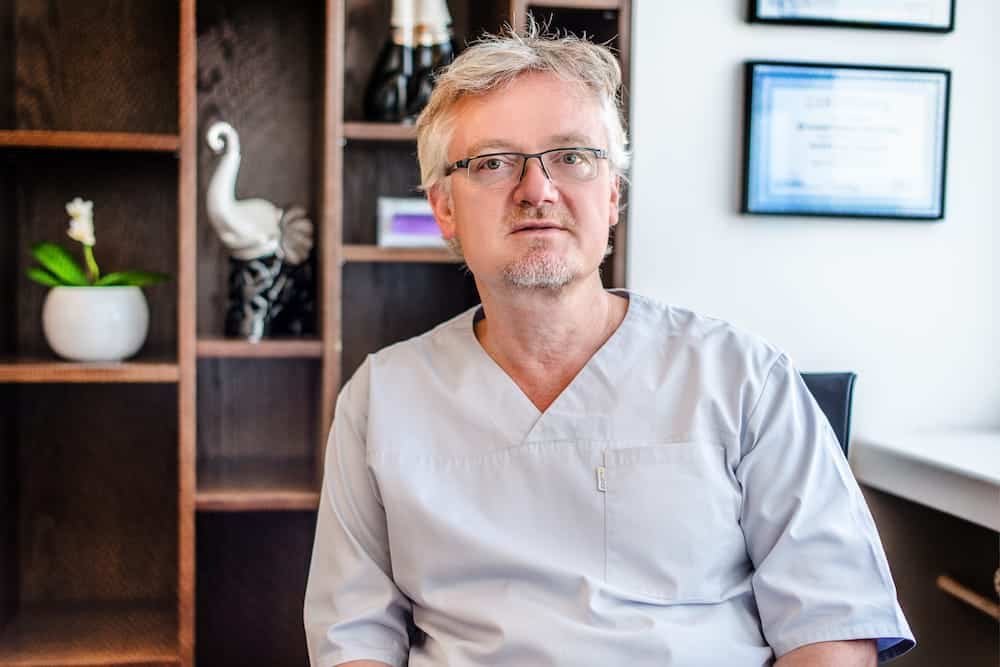 Experienced medical team
Although nothing can substitute for the exceptional surgical skill, Dr. Turowski believes that the best care can only be accomplished through working with a carefully-picked team of highly-trained and experienced professionals. This is the true foundation of Dr Turowski Hair Restoration Clinic.
Dr. Turowski continuously strives to maintain up-to-date techniques and the latest innovations by continuing his medical education. Our physicians have extensive experience with FUE ARTAS hair restoration technique.
Our FUE hair transplant surgery team is ready to help you!  
The only effective way to recover your hair is to transplant them!
Get your hair back with the ARTAS robotic hair restoration procedure!