Dr Gregory Turowski
Perfection in hair restoration
Comprehensive hair loss treatments
Hair restoration with FUE method
Robotic hair transplantation – ARTAS iX system
International experience
The most experienced ARTAS robotic hair transplantation clinic in the world
In DR TUROWSKI Hair Restoration Clinic we are specialized in diagnostic and treatment of hair. We offer therapies in thinning treatments and hair transplantation procedures. The procedure is being done using the FUE (Follicular Unit Extraction) method – transplanting each hair separetely.
Medical director of our clinic is a globaly renowned plastic surgeon – dr Gregory Turowski. He is one of the pioneer users of the ARTAS robot, which he worked with in his Chicago's clinic.
In our clinic we use best in class robot ARTAS 9x. The ARTAS FUE method is currently the most advanced robotic technique of hair transplantation in the world.
Our clinic, as the first in Poland, was honored with the prestigious title of "ARTAS Center of Clinical Excellence" by Restoration Robotics company.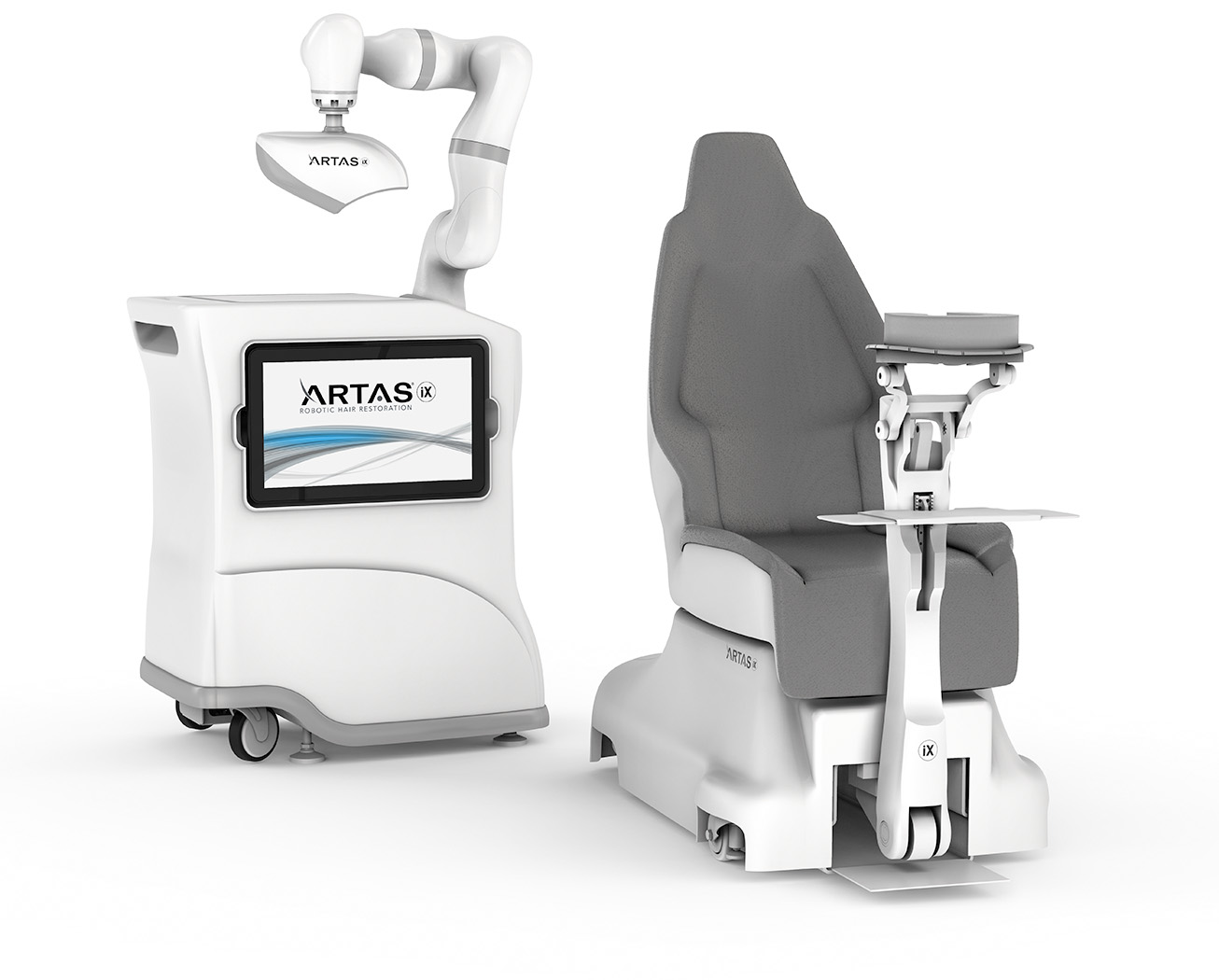 The new ARTAS iX already available in our clinic!
The most recent ARTIS iX system from Restoration Robotics has just arrived at our clinic. We are currently the only hair transplant center in Poland that has the latest, improved version of the ARTAS robotic hair transplant.
ARTAS iX is the most advanced hair restoration procedure combines robotic and AI technology created by engineers from the Restoration Robotics. It is the only device in the world that automatically harvests grafts and makes precise skin cuts preparing the seats for newly laid hair. ARTAS is able to select the best quality hair follicle bands without damaging them.
ARTAS performs hair transplant surgery with great precision and incomparably faster than in commonly used manual methods. Within an hour, it can harvest over 1000 1000 hair follicles and prepare 2,000 transplant sites.
ARTAS Artificial Intelligence™ algorithms are used to identify and select your prime hair for harvesting, while maintaining the appearance of your donor area.
Before and after pictures
LOOSING YOUR HAIR? GET IT BACK WITH ARTS iX!
ARTAS iX hair restoration procedure on special offer in May
Dr Gregory Turowski
MD, Ph.D., FACS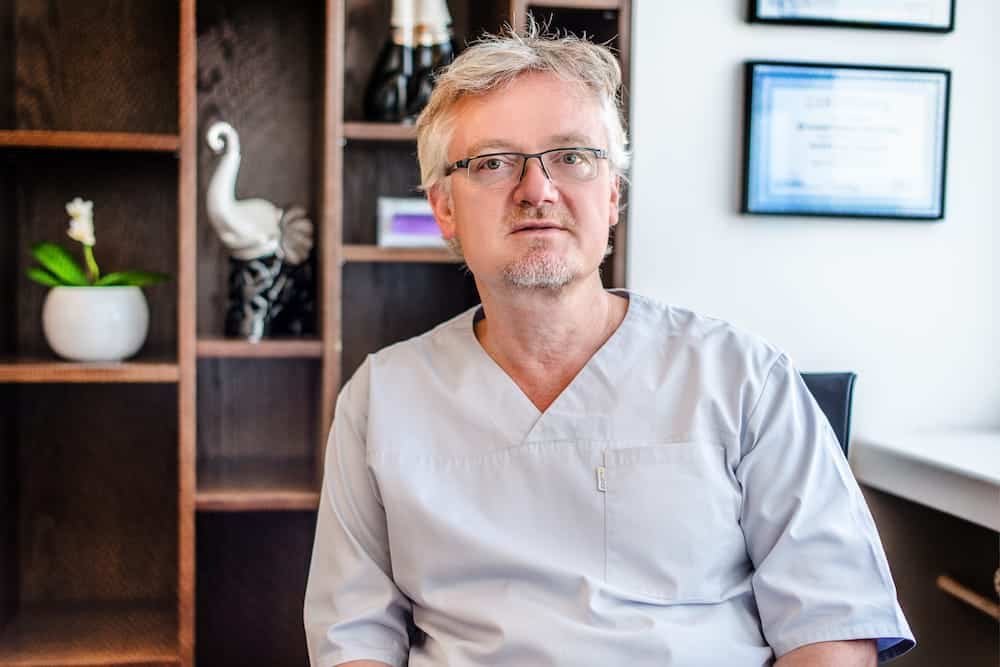 Gregory Turowski MD, PhD, FACS, Medical Director of DR TUROWSKI Hair Restoration Clinic is a globally renowned plastic surgeon in practising in Chicago and Katowice.
Dr Turowski is a certified plastic surgeon specializing in minimally invasive manual FUE hair restoration and robotic FUE-ARTAS method.. Dr Turowski is an alumni of most prestigious American Ivy League universities: Yale and Harvard.
Dr Turowski is a member of the American Board of Plastic Surgery and Associate Member of the International Society for Hair Restoration Surgery (ISHRS). Dr Turowski as one of a few surgeons was chosen for the "Best Doctors – Chicago Metropolitan Area" guide and the national "USA Top Surgeons" guide.






Hair loos problem
Thinning and hair loss is nowadays a common problem, which touches many people in various age. 60% of men start losing their hair after hitting 35. More than 85% of 50 years old men have significantly thinned hair.
Among the hair loss causes are: genetic conditions, hormonal disorders and age. Furthermore, thinning process can be caused by medical treatments, stress, thyroid disorders and skin infections.
Even if hair loss is known as a typically masculine problem, nowadays number of women struggling with thinning is growing. Amongs the women after menopause the percentage with hair loss problem is higher than 75%.
FUE hair transplant
In Dr Turowski Hair Restoration Clinic every hair transplantation procedure is done by the minimally invasive FUE method (Follicular Unit Extraction). In essence this method is based on a series of punctures and transplantation of grafts. This method has two main benefits: no scars on your head and no pain suffered.
In our clinic we provide hair transplantation both by manual FUE method as well as robotic ARTAS method. We are the only clinic in Poland and Central & Eastern Europe, which launched the ARTAS Robotic Hair Transplant robotic practice.
FUE-ARTAS is the most advanced, robotic technique of hair transplantation in the world.
THE ONLY METHOD TO GET BACK YOUR HAIR IS TO TRANSPLANT THEM!
Take the first step and make an appointment!
Book your visit