Just 5 minutes a day
Laser Capillus technology is clinically proven and is currently the best therapy to stop hair loss. Laser hair treatment is a revolutionary option for those who suffer from androgenetic alopecia and hair loss.
Capillus laser therapy caps use safe, low-level lasers to energize hair follicles and causes new, natural hair growth. You can wear a cap for 30 minutes every other day to enjoy beautiful, healthy hair. The cap uses the science of phototherapy to prevent the progression of hair loss and regrow thinning hair.
Laser therapy stimulates and energizes the cells within the hair follicle renewing the hair follicle for thicker, healthier hair. Therapy doesn't require any effort from the patient- thanks to it this is the most popular method of therapy chosen by patients all around the world.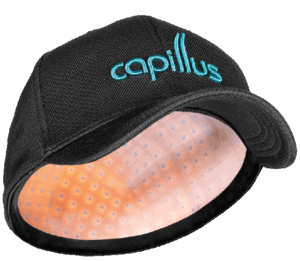 Portable and reliable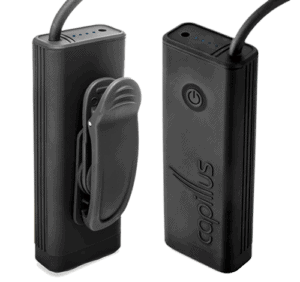 The Capillus laser therapy cap is powered by a rechargeable lithium-ion battery pack. The battery pack is lightweight and convenient to attach to a belt or slip into your pocket, allowing you to move about during your treatment session. Hands-free mobility means you can use your Capillus cap when going to work while walking your dog, or even when preparing dinner since you are not tethered to a power outlet. Use it any time, anywhere.
Easy to use
Capillus was designed to be easy to use without disrupting your routine. It's also easy to store. Each Capillus laser cap includes a lightweight, convenient carrying case for easy storage and travel.
Each cap comes with a protective case, so you can take it with you on your daily activities or even travels. Each unit includes a universal adapter with 4 interchangeable input blades for international use.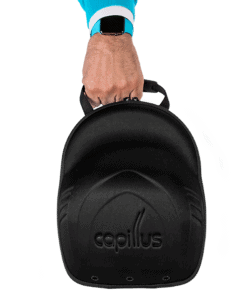 Clinically proven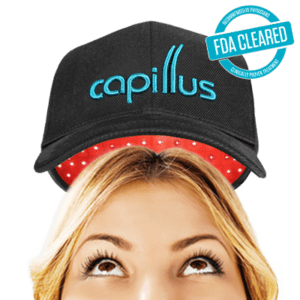 Capillus® is the best therapy with the lowest intensity of laser (LLLT) which can be used at home. Capillus laser therapy is clinically proven. A study conducted by LLC demonstrates that low-level laser treatment of the scalp every other day for 17 weeks using the Capillus laser cap is a safe and effective treatment for androgenetic alopecia.
Moreover, the clinical study showed that the Capillus laser reduced hair loss in 100% of active study participants. Participants were selected based on proper evaluation by physicians who ruled out underlying medical conditions.
The clinical study showed that the Capillus laser resulted in an average 51% increase in hair regrowth over the baseline, with results varying from an increase of 11% to 189% more hair than participants began with at the beginning of the 17 week trial.
Countless clinical trials have shown no known side-effects due to laser therapy. It is a safe and effective treatment method for androgenetic alopecia (pattern hair loss due to genetics).
Cierpisz na dziedziczne łysienie androgenowe?
Terapia Capillus może być wspaniałą opcją dla Ciebie!
Skontaktuj się z nami